Become a member at the Feminist Center for Creative Work
Join during the 2021 Membership Drive for special perks
Monday, May 10 — Sunday, May 16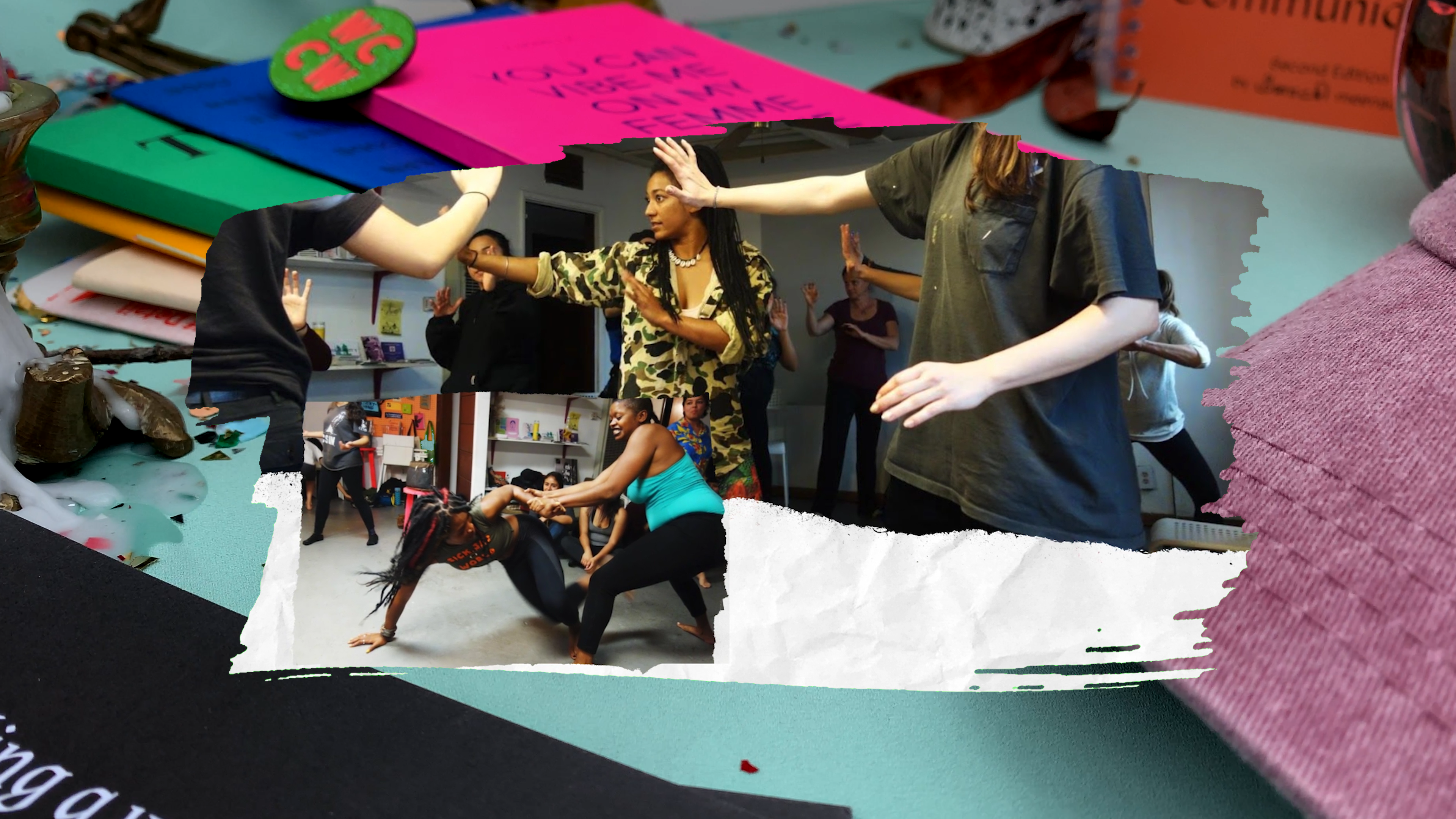 Membership at the Feminist Center for Creative Work is about building relationships and making connections. Together, we listen, learn, share, talk, laugh, destroy, dream, create. Guided by our
core values
, we build the necessary paths toward an intersectional feminist, anti-racist, trans and queer-centered world — and we're asking you to join us.
About new membership levels
The past year has brought a lot of new developments to FCCW — the first issue of
SALIMA Magazine
, an unprecedented number of books and new editions from
Co—Conspirator Press
, and an abundance of exciting
digital programs
from heartthrob artists, leaders and intellectuals. So this year, we've updated our membership program with new levels and perks too.
These new levels are about inviting you in to build with us and to support the projects you love. We wanted to give our members an even stronger connection to this community, to the art made here, and the problems we're invested in addressing together. Think of joining FCCW like signing up for an extra-premium streaming channel, like getting a mental and emotional gym membership, like ordering from an heirloom wisdom seed catalog, like landing an invite to an on-going dinner party.
Each level is themed and modeled after relationships in natural ecosystems, and play a vital role in keeping FCCW thriving. Learn more about the levels below, and don't forget that everyone who joins during the membership drive will receive a limited edition riso print!
monthly
$125
annually
$1,250

Water & Sun Level Donors
Ecosystem Supporter
monthly
$300
annually
$3,000
monthly
$500

annually
$5,000
Build relationships that grow with you